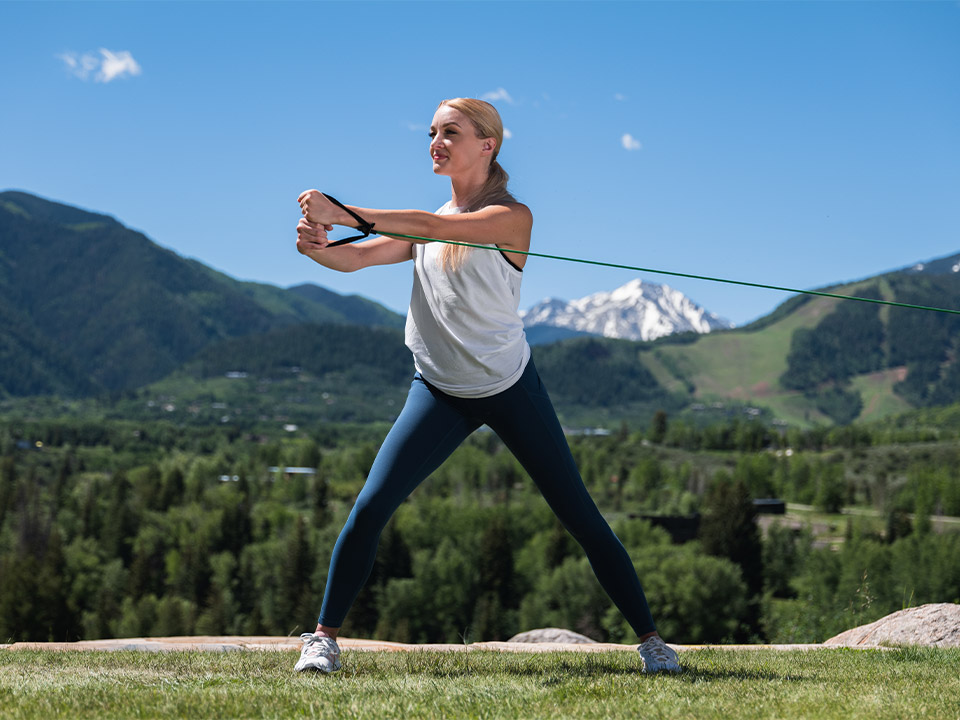 By now, you've probably noticed that exercise tubing plays a starring role in many of our workouts. At FITFOREVER, we're big fans of that simple, little piece of equipment and for very good reason.
Why It Works So Well
Like anything else, workout trends have changed. There's been a shift towards "functional fitness" – training your muscles to work together to perform everyday activities like carrying grocery bags more easily and safely. Functional fitness is effective because it combines multiple kinds of movements using numerous muscle groups together, just as you would when you unload heavy items from a low dishwasher into a cabinet above your head.
To accomplish this, we're relying less on gym equipment and more on our own bodyweight plus resistance and this is one area where exercise tubing shines. Like our muscles, tubing is elastic and can move in multiple vectors – up and down, side to side, diagonally. As such, it enables us to challenge our bodies from multiple directions while strengthening the core.
Safety
All FITFOREVER workouts are designed with safety as a top priority and this gives us yet another reason to reach for tubing. As you get into a position where your body is loaded, unlike with dumbbells or machines at the gym where you're fighting gravity, the tubing becomes slack. When there's tension in the tubing, your core is already engaged and your body is prepared to work safely.
Our exclusive Ultimate Resistance Tubing is safer, sturdier and crafted from the highest quality materials. Covered bands prevent rubbing or chafing and each band has its own handle – no need to detach and re-attach handles mid-workout. Purchase the Ultimate Resistance Tubing Bundle.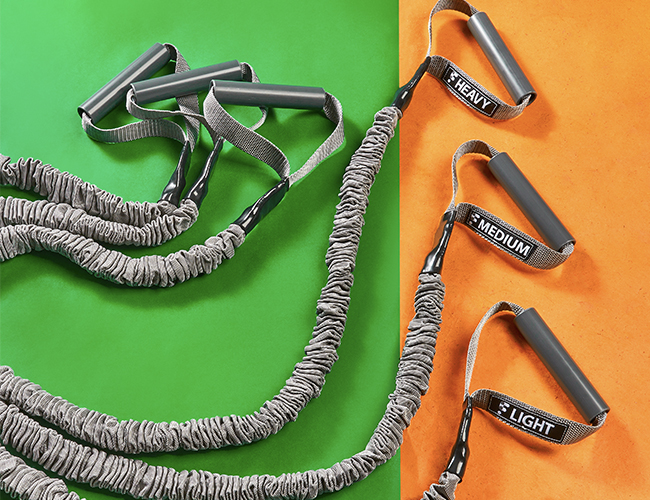 Convenience
We expect a lot from our workouts these days. They need to be highly effective and efficient and, since a vast majority of us are enjoying working out at home, space has become a major consideration – another reason we love our tubing! It's lightweight and can be easily stored. It comes in multiple levels of resistance – usually in one package – and is easy to connect to just about any sturdy object. With most sets starting around $25, it packs a lot of punch for a reasonable price. Don't have a set of tubing yet? Purchase one now.