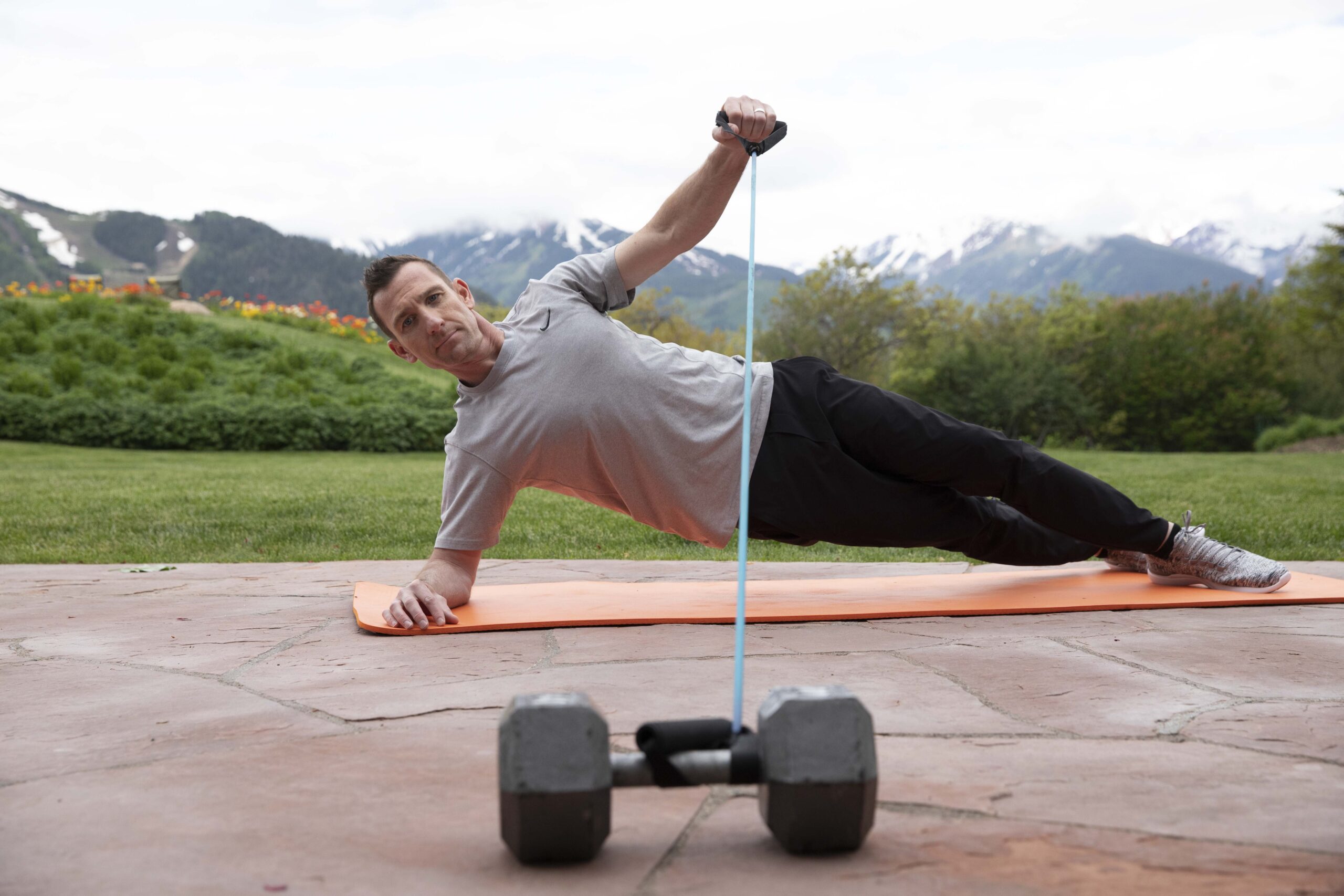 Muscle Challenge, Access, Ease of Use, Flexibility, and Price are the key benefits of resistance tubing from FITFOREVER.
Tubes are said to be the "great democratizer" in fitness because they are a fraction of what other types of exercise equipment cost. And yet, tubes pack a huge punch in terms of adding to the challenge and effectiveness of a routine in a single piece of equipment. We love tubes because, just like the FITFOREVER program, you can take a tube anywhere you go to make movement and physical challenge a bigger part of your everyday life.
Tubes are flexible and easy to use
Resistance tubes from FITFOREVER allow you to work every muscle group and adapt to your Today's FIT custom daily workout. AND tubes are one of the safest pieces of fitness equipment you can use. Using tubes is one of the safest ways to build strength and easily adjust resistance. Plus you are less likely to injure yourself using a tube.
Not all fitness equipment has equal benefits
Our team of expert physicians and trainers love tubes over exercise machines and free weights because they allow a constant resistance over the full range of motion. Consider if you are working with a free weight to do bicep curls. The resistance of the exercise is created by gravity making resistance greater during the upswing of the curl at the point you are mostly working against gravity or being assisted by gravity. With our bands, you get constant resistance which forces you to use more muscle groups and helps to improve your coordination and balance while building strength.
FITFOREVER Tubes pack the biggest punch
Our covered tubes protect against wear, breakage, and make it easy to modify to add resistance to your workout. Molded plastic ensures the best hold, and our 3 pack gives you a fantastic tube for every stage and challenge of your workout.

FITFOREVER Resistance Tube 3 Pack Features:
Light, Medium and Heavy resistance
Resistance is clearly visible on the nylon handle strap
Durable, covered by a thick, grey, nylon sleeve to protect it from wear, tear, and breakable
Plastic handle and modeled rubber design
Supports 100s of exercise routines within the FITFOREVER library
The stretchy, grey nylon cover is a sharp look that will blend in with your home décor but will also go with you anywhere. It is everything we want in a tube. We designed the 3-resistance tube 3 pack to be the best tubes we wanted to workout with. Add or upgrade your tubes today.
More to Explore with Tubes
When you add tubes to your available equipment within your fitness assessment, you will receive instructions from Dr. Jeremy James for securing your tube followed up routines that incorporate tube-based exercises. Our library of workouts that include tubes is vast and effective.
The Benefits of Adding Tubing to Your Workout Video with Bill Fabrochini